TO EACH AND EVERY POWWOW GUEST AND PARTICIPANT,
Welcome to the Morongo Band of Mission Indians 32nd Annual Powwow! We are pleased you have joined us in celebration of our Native American Heritage and traditions. This is a time to reaffirm old ways and share in the discovery of new.
To our elders we extend a special welcome. Our children look to you for the lessons and examples in how to carry ancient memory, tradition, and culture into their modern world. Our tribal family is extended today by the presence of members of communities near and far.
There are no "spectators" at a Powwow. All who attend are regarded as participants. Each one of us has a place in the circle of people. Within this circle there is no beginning and no end. This coming together is at the heart of the traditional Powwow.
We were named the number #1 Most Popular Powwow in 2022, 2021 and number #1 Contest Powwow in 2009 from viewers at Powwows.com. This is a wonderful opportunity to experience Native American culture and Morongo hospitality. We hope you will enjoy every moment of the festivities.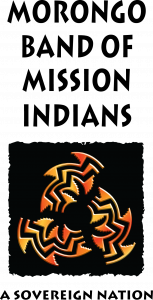 Sincerely,

Charles Martin, Tribal Chairman
James Siva, Tribal Vice Chairman
Mary Ann Andreas, Tribal Council Member
Brian Lugo, Tribal Council Member
Jeanette Burns, Tribal Council Member
Theresa Mathews, Tribal Council Member
Teresa Sanchez, Tribal Council Member
Timer expired
Can't make it? View the livestream at Powwows.com
Free Admission | Families Encouraged to Attend